I got my first Gift Exchange Set done. I will find out on Saturday who gets it. I hope that they like it. Sorry that the pics aren't great. I will hopefully take better pics at dinner that night.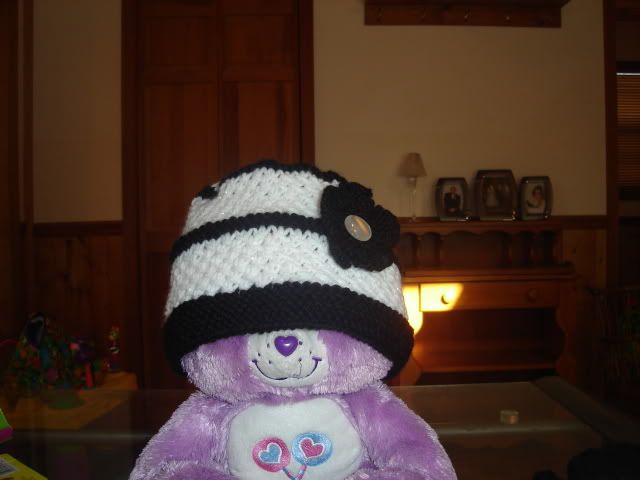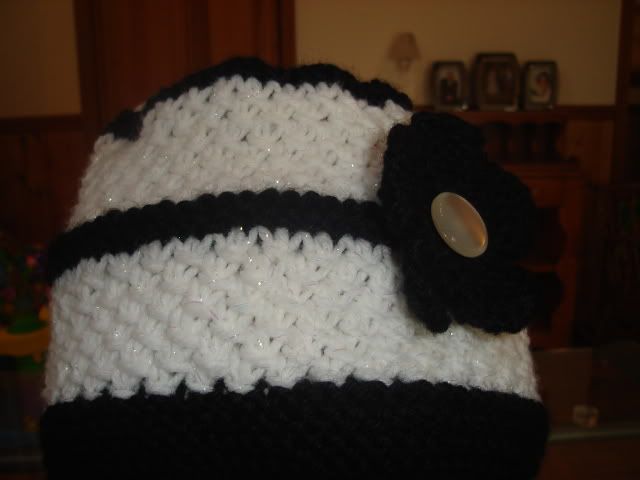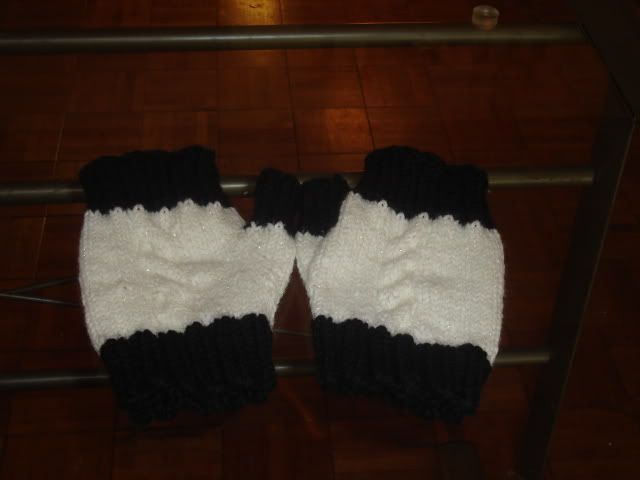 The hat is the Amanda Hat from
Sleepy Eyes Knitting
and the fingerless gloves are Cabled Fingerless Mitts from
Carissa Knits
.
I love the Purdue Hat by the way. You are going to have to share that graph with me! Keep working, we will get it all done babe.