I am SO loving how this set turned out. It is for my sorority sister Jen B. who is due July 21st with her first baby. She is having a girl and I wanted to do something for her tht wasn't really traditional. I knitted her a cute little blanket (
Lionbrand Yarn
Pattern) and also a set of
Good-Bye Yellow Brick Road Booties
and an
Unoriginal Hat
by the Yarn Harlot in a blue and white hat with a cute red flower. The only thing I would have done different if I would have had time was to make her a yellow blanket instead of a purple/pink/green one just to add to the Wizard of Oz theme, but I was already almost done with the blanket by the time I came up with this idea. Here are some pics: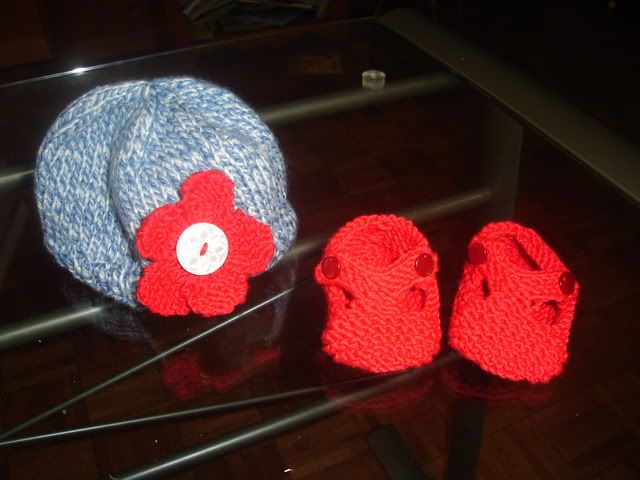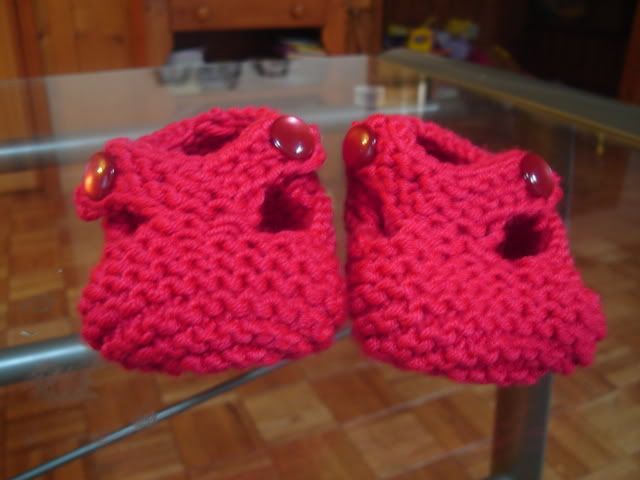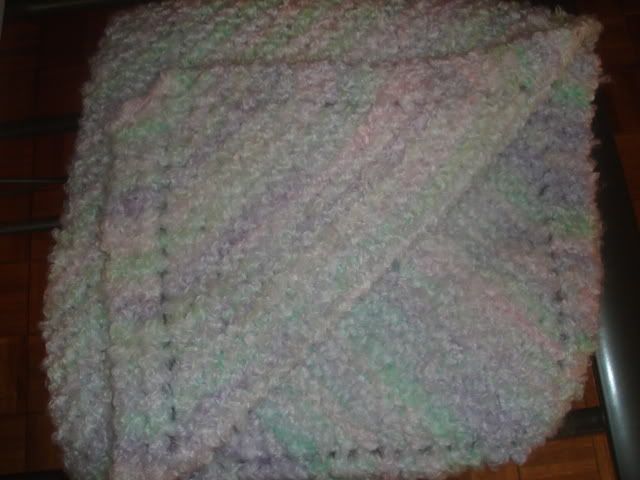 Now, I just have to finish one more bootie for my friend Darci's baby and I will be DONE with other people's baby gifts! At least until my friend Emily has her baby in August! But, gonna wait for that, she doesn't know what she is having and I want to do something specific for her! :)

Carli-too funny! I love those bags too! The LYS here,
River Knits
, has the pink messenger bag for sale. Believe me, if I had an extra $92 lying around, I would SO own it!

Please keep praying for my cousin Crystal. The biopsy came back that the masses are cancerous. She will have to have surgery on them. Her Mom's mother passed away this week, so she is putting the surgery off for a bit, but will still be getting it. I will see her tomorrow and am glad. I pray that she will be OK. Please continue to pray for her and her family!