I went to my friend S.'s baby shower today. It was a lot of fun and I was able to see some of my Sorority sisters (Phi Beta Chi) that I haven't seen in a while. S. was put on bed rest on Thursday and told that her shower was about all she could go do, so it was extra special for her. I am so happy for her and her husband, they tried for 5 years to get preggo, and were 1 month from going on the heavy duty fertility treatments when they got pregnant. God has his reasons and things happen in his time, don't they? So, anyways, here are some pictures of what I made for her (yes, I got it all done on time!). :)
The blanket: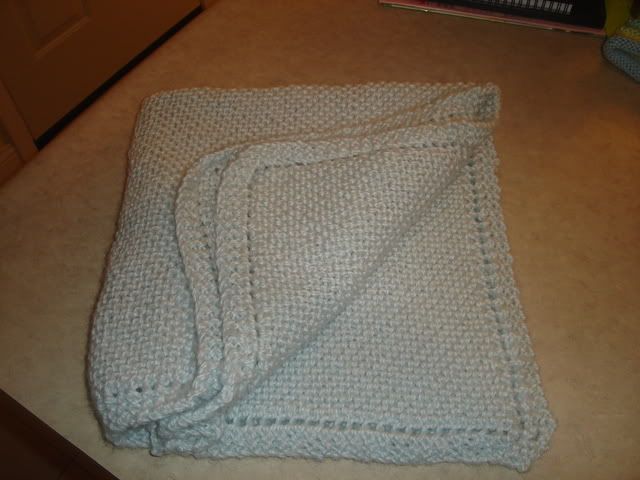 The hat:
The ADORABLE booties: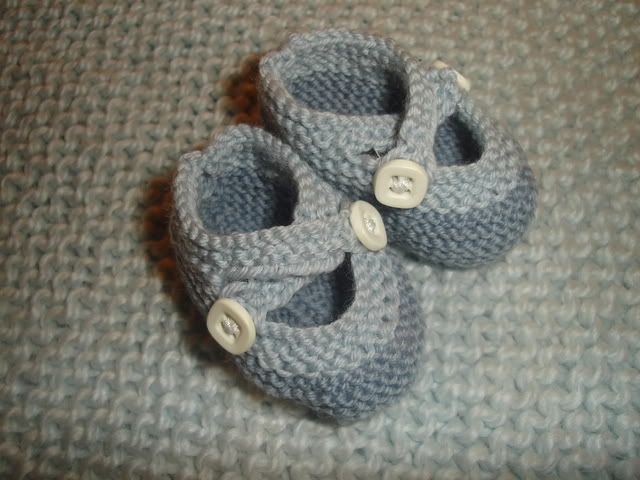 So, now I only have 3 more hats, 3 pairs of booties, and 1/2 of a baby blanket to go before I can FINALLY make something for myself. I am looking forward to that time. The hats and booties don't take TOO much time though, so hopefully I can work on those quickly. I start my post-baby diet tomorrow so I am hoping that I can use knitting as a "Keep From Eating" tool since I don't eat while I am knitting so I don't get food on the object. Now, if I could just figure out how to make knitting a Cardio workout...but according to the Yarn Harlot, it doesn't matter how fast you knit, it just is NOT a Cardio workout. :( Oh well...life goes on.
Love,
Theresa