Well, not really, but I didn't realize it had been that long since I last post. I really need to catch up, huh?
First, I LOVE the bolero. It is SO cute on Hazel. I might really have to make one of those for each of the girls. I really like how the colors worked too. I have looked at that Caron Shadows before, but haven't bought any, I might have to rethink that.
I say go for the summer dress. I started knitting a shirt for Layla and last night I ripped it out because I didn't like, but I will find something else for her. :)
OK, here is what I have been working on lately.
Jillian's Pink Paper Bag Hat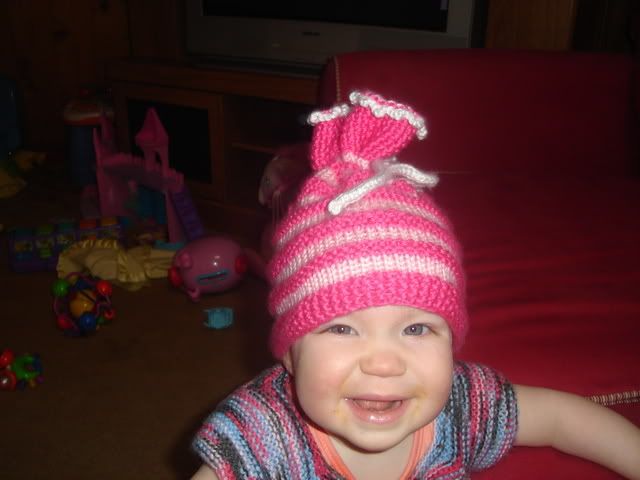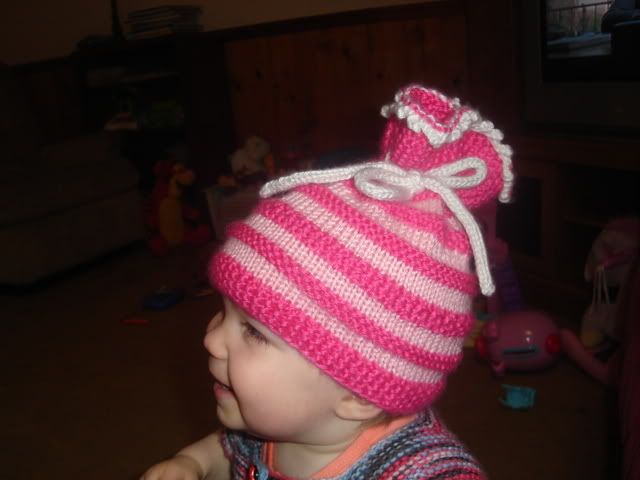 My Pink Striped Hat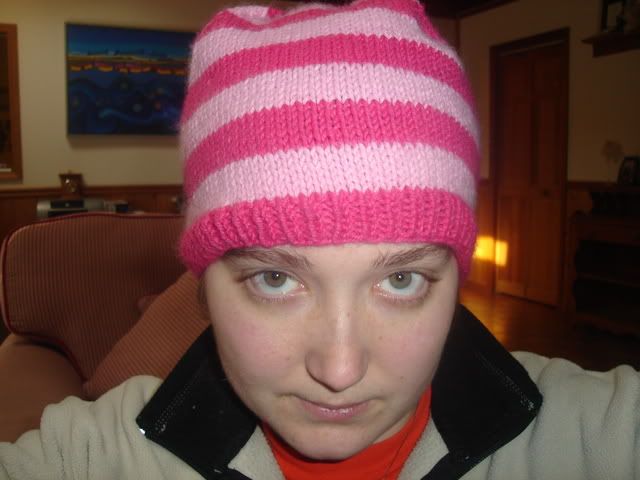 Layla's Snowman Hat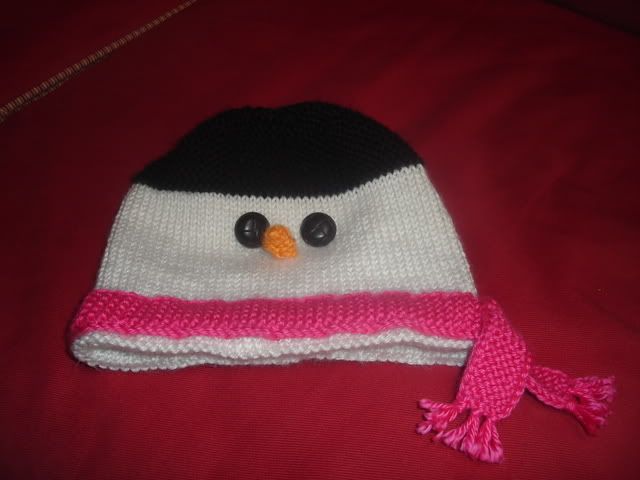 Layla's Gloves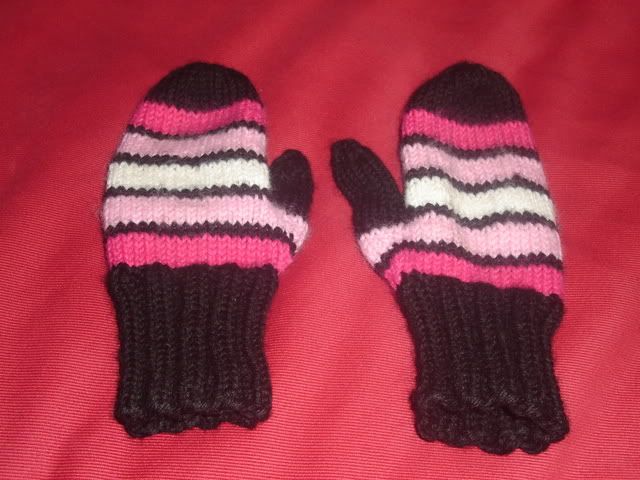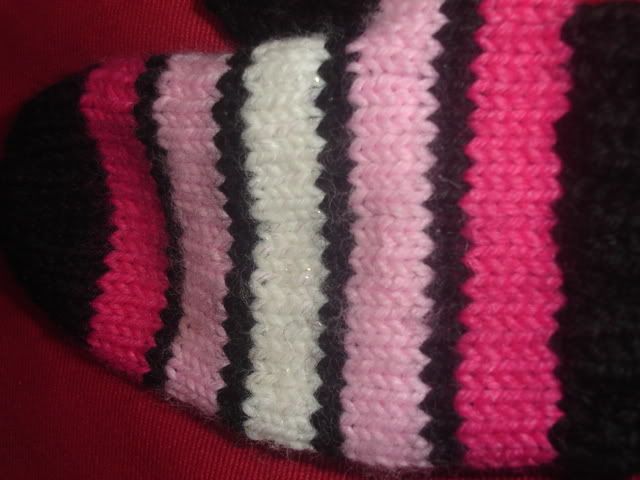 Jillian's Boheme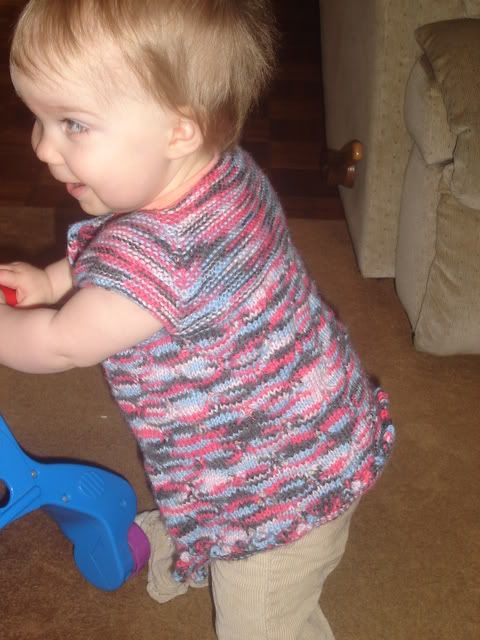 My Capelet (not the best pics, but all that I have)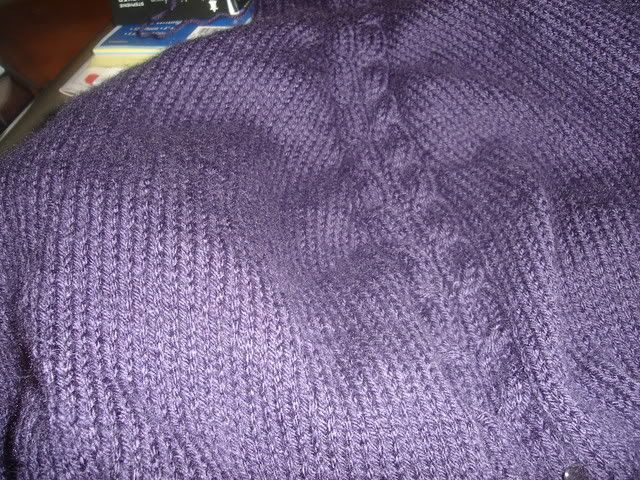 So, right now, I only have 1 thing on the needles (Dad's never ending scarf!). But, I am getting ready to cast on a ton of things so here we go!
Love,
Theresa